GPU prices continue to drop, after the astronomical heights they soared to during the crypto-boom era, today some high end GPU models can be had for even less than MSRP, AMD high end GPU, the Radeon RX 6900 XT received yet another price cut of $300, dropping it to its lowest recorded price value ever of under $700.
AMD Radeon RX 6900 XT Is Now Available for $649.99 on Both Amazon & Newegg
Just one day before the launch of the newest Nvidia GPUs, the AMD Radeon RX 6900 XT which has an official price tag of $999, receives yet another price cut of $300, several custom models like the XFX Speedster SWFT, and ASRock Phantom Gaming D are below $700, which is well under MSRP. At this price point these cards are selling for $1000 less than they were at January this year.
The Radeon RX 6900 XT, once the flagship model of AMD before the release of 6950 XT, is still one of the best graphics cards on the market. Featuring a full Navi 21 GPU, 16GB of GDDR6x memory, and a triple-fan design, here are the listings on Amazon for the XFX models: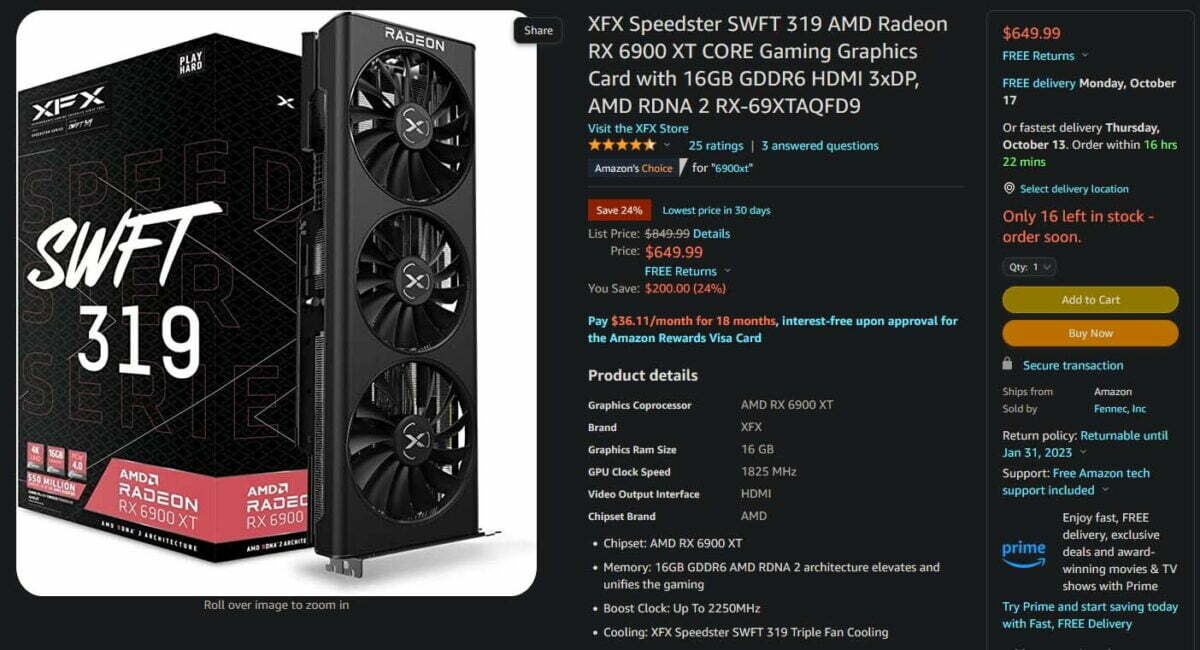 The XFX SWFT is also available on Newegg, along with another custom model from ASRock: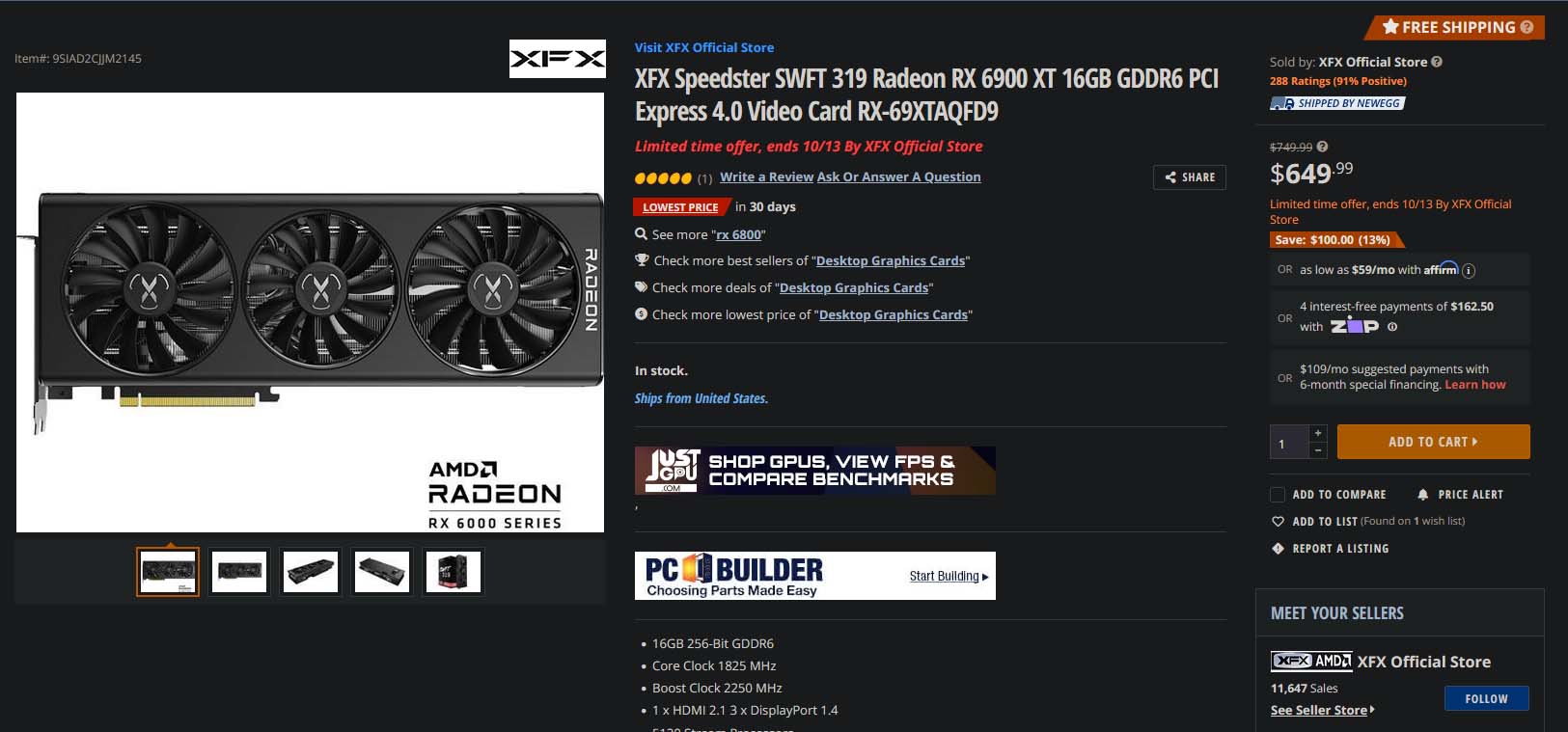 Price Cuts for RX 6800 & RX 6700
Both the RX 6800 XT & 6700 XT received price cuts as well, the ASRock Radeon RX 6800 XT Phantom Gaming D can be had for $549.99, down from $640. A similar deal can be found on Newegg for 6700 XT, where the ASRock Radeon RX 6700 XT Challenger D can be had for $389.99, down from $440.

While prices continue to drop from retailers, AMD still stands firm on the official MSRP, however, It's no coincidence that we're seeing such price cuts at this specific time, as the next gen graphics cards from Nvidia & AMD are just around the corner, with Nvidia launching its flagship RTX 40 series in 1 day, and AMD announcing its newest RX 7000 series on November 3rd with an expected late November official launch.