The Callisto Protocol is a Sci-Fi survival horror video game developed by Striking Distance Studios and published by Krafton which released on Dec 1, 2022. Unfortunately the game has been plagued by major performance issues, causing dropping frames and stuttering, which renders the game unplayable at its current state.
Players have taken to the developer's social media accounts to complain about the issues, and the reviews on Steam tell the same story. Striking Distance Studios acknowledged the issues on a statement on Twitter, promising to release a patch to fix the performance issues.
"We're aware that some users are experiencing stuttering issues on the PC. We've got a patch that will be available in a few hours to improve performance, with a number of additional updates on the way."

Striking Distance Studios
On December 3, the developer released a patch for PC players to fix the issues, with a statement on Twitter thanking the player-base for their patience.
"Thanks for your patience. A PC patch is now available to improve gameplay stuttering issues due to shader compilation. After updating, you may see temporary stuttering in the game menu the first time you launch the app. We are working on further optimizations in the days ahead."

Striking Distance Studios
The game has received a newer patch (Patch 1.07) to address the stuttering issues for Xbox, and PlayStation platforms. Furthermore, the game developers have stated that they're aware of ray-tracing reflection issues and are working hard to provide a fix soon.
We wanted to clear up any confusion: ray-traced shadows are supported and look great on Xbox Series X. However, we are aware of issues with ray-traced reflections that we are addressing. More information is coming this week. We appreciate the patience and support.

— The Callisto Protocol (@CallistoTheGame) December 4, 2022
Planned DLC Timeframe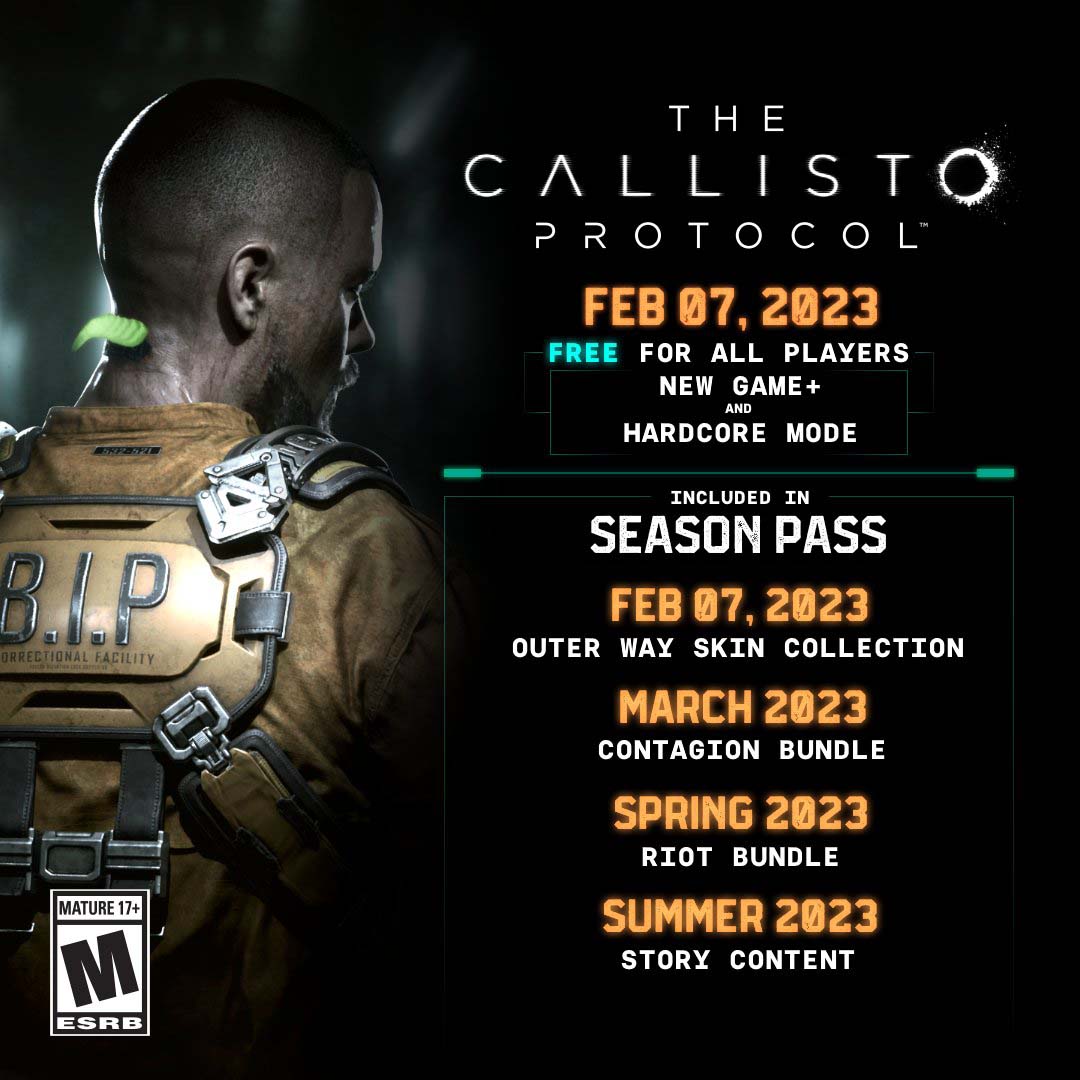 Striking Distance Studios has laid out a content update timeframe for the game, promising a free DLC releasing on Feb 7, 2023, to include a New Game+ and a Hardcore Mode, with more DLCs releasing in the following months.