A couple of months back during the reveal of AMD's next generation of graphics cards powered by the new RDNA 3 architecture, AMD made some really bold claims regarding the performance and efficiency of their upcoming Radeon RX 7900 GPU series, with charts presented during the announcement stating that Radeon RX 7900 XTX will be 'up to' 1.7X faster than last-gen RX 6950 XT at 4K resolution.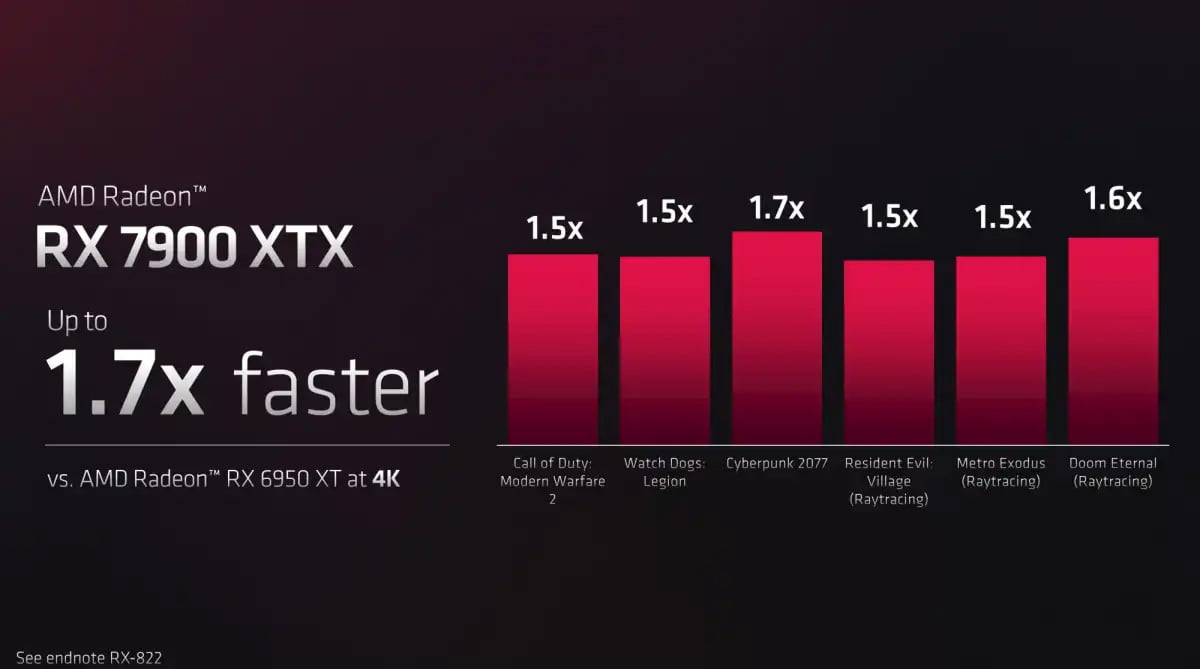 Of course up to 1.7X does not mean that's the expected average performance gain compared to last-gen, instead it means that's just the best case scenario, however, even at worst, the charts clearly stated that the RX 7900 XTX should be at least 1.5X faster than the RX 6950 XT.
But did AMD actually deliver on that performance promise?
To put this in the simplest way possible, no independent reviewer was able to replicate what AMD claimed about the 7900 XTX being faster by 50% on average than the 6950 XT at 4K, let alone 70% faster!
Stark contrast compared to AMD's older presentations
Contrast this with older AMD presentations from two or three years ago, and you will find a stark difference, it's almost as if you didn't even need to read independent reviews back then, you just look at the charts AMD presented and assume that's how the final average performance is going to be, which for the most part turned out to be the case, or at the very least not very far from the truth.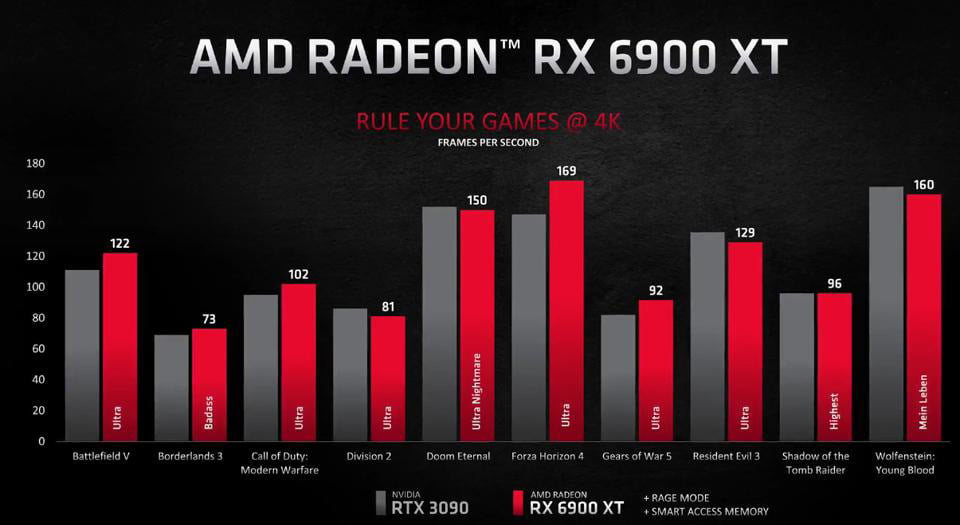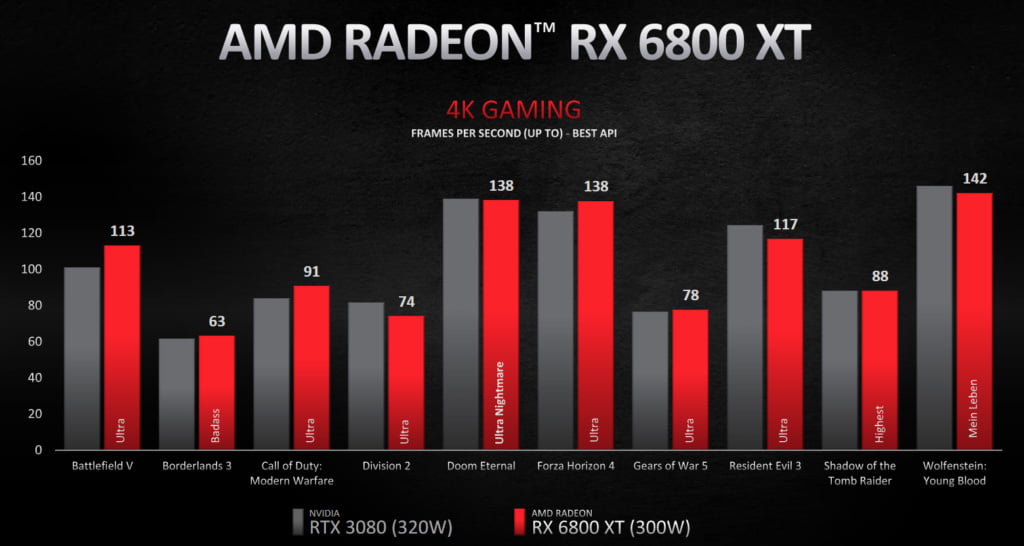 These older AMD presentations even showed instances where cards from Nvidia have higher performance than their Radeon counterparts, which is a far cry from how both companies now 'cherry-pick' only their best results under the best possible conditions that sometimes cannot even be replicated.
How much goodwill did AMD burn?
It is understandable that companies want to show their products in a good light, but AMD came under a lot of backlash recently from both consumers and members of the press for their misleading performance claims.
Talking to Gordon Ung from PC World, Scott Herkelman who is AMD's Senior Vice President & General Manager of Radeon Graphics addressed this issue head on, by saying the company wants to deliver good products to customers and does not want to mislead them with the 'Up To' marketing claims.
I promise we will not do that again.

Scott Herkelman
"We were called out for our 'up to' messaging." Scott said, he also added in a very clear and concise statement "I promise we will not do that again."
For the last two years, we (AMD) were transparent about what we won or lost, and what our averages were. We might have missed that on our last launch (RX 7900).

Scott Herkelman
"We love to listen to the community specifically, some of the reviewers out there said "You should do better!", we're going to do better."
"The next launch we are going to do, I will make sure that not only do we show all the data but we have the right average performance, we want to make sure that we are being very direct."
"We don't like that people thought we mislead them, and so we're going to fix that", Scott added that moving forward that the company will do better.
Interestingly, Hardware Unboxed tweeted about this, stating that during the unveil of Ryzen 7000X3D at CES 2023, it looks like AMD changed their mind about the final presentation, by deciding to not show the charts they previously sent to members of the press, and instead replacing them with ones that do have lower performance claims compared to last-gen Ryzen 5800X3D.
Interesting difference between what AMD showed in today's presentation for 5800X3D vs 7800X3D and what they pre-briefed us on with slides.

The actual CES presentation included lower performance gains pic.twitter.com/DCViKB6mc3

— Hardware Unboxed (@HardwareUnboxed) January 5, 2023
Sources: PC World, Hardware Unboxed