According to nApoleon, chief editor on Chiphell forums, Noctua is collaborating with Asus to produce a new GeForce RTX 40 graphics card which will be unveiled during CES 2023.
This is not the first time that the Austrian cooling specialist joins forces with Asus, as both companies have collaborated before to produce the Asus GeForce RTX 3070 Noctua Edition, which was launched in October 2021, and the Asus RTX 3080 Noctua Edition in June 2022.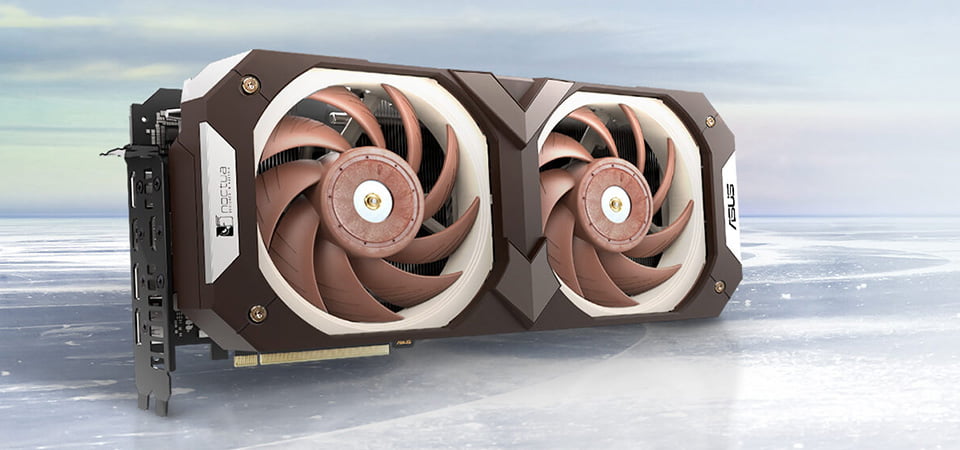 Both the RTX 3070 and 3080 Noctua Edition graphics cards were well received in terms of how cool and quiet they operated, but they were not however without issues, for one they were both big and chunky cards! We're talking four-slot designs here, the size of these cards meant that they wouldn't fit into many cases easily and that they would block the use of other PCIe slots.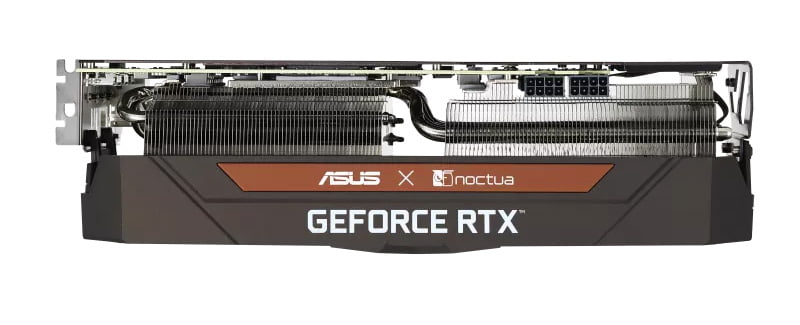 The bigger issue was of course the price, both used a double Noctua NF-A12x25 fans and a custom tailored heatsink to take advantage of their airflow characteristics, which in turn meant that these cards had a higher price tag compared to the standard models. (It was hard to justify getting the RTX 3070 Noctua Edition for example when you could get the RTX 3080 Ti or RTX 3080 for the same price)
Beyond the news of this joint collaboration with Noctua, no further information was revealed as to which GeForce RTX 40 graphics card will be unveiled by Asus during CES.