One full month before its alleged launch date, we get the first review of the upcoming Intel Raptor Lake flagship desktop CPU, the Core-i9 13900K, and the results show significant gains in performance at the cost of higher power consumption.
Over 40% Faster Than Alder Lake 12900K
While Intel is all set to announce the new 13th gen Raptor Lake CPU lineup at the Innovation Event on September 27th, ECSM_Official has managed to review the flagship 13900K in collaboration with OneRaichu over at Chinses website Bilibili.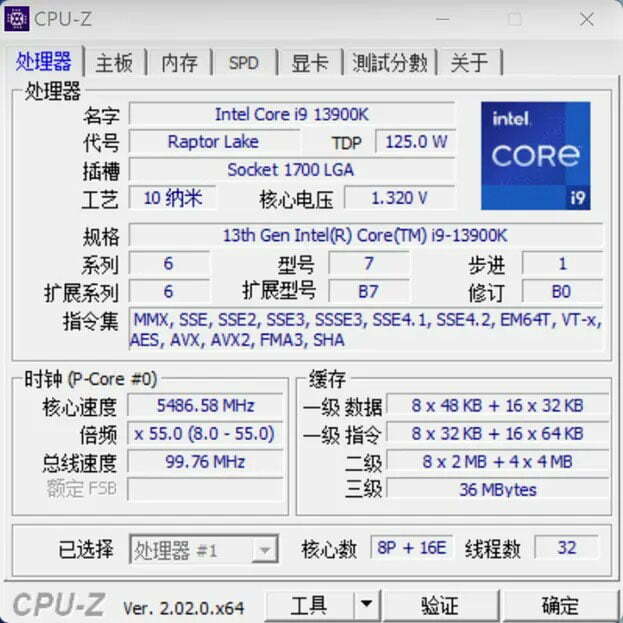 For the test setup, the i9 13900K was paired with an unnamed Z790 motherboard against the i9 12900KF which was paired with a Z690 Taichi Razer Editon, and in terms of RAM both DDR5-6000 & DDR4-3600 were used, the overall system was equipped with a NZXT Kraken X73 AIO cooler.
The 13900K features a 24 cores / 32 threads, with 8 Raptor Cove P-cores + 16 Gracemont E-Cores configuration, and a single core clock of 3.0 GHz, a single core boost clock of 5.8 GHz, and an all core boost clock of 5.5 GHz.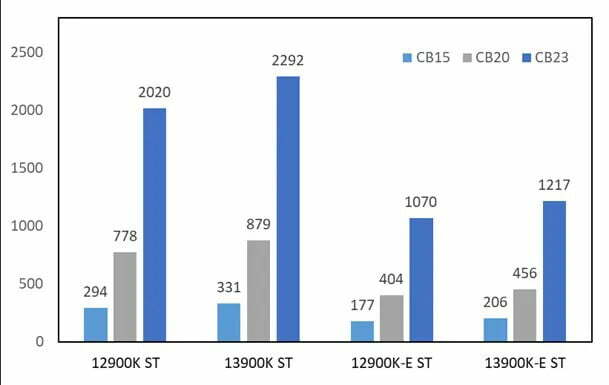 In Cinebench tests, the 13900K was 13% faster than 12900K on average. ECSM then benchmarked the efficient cores only, and interestingly, the 13th gen Raptor Lake was again faster than Alder Lake by 14%, even though there was no architectural change between the two generations with both CPUs featuring the same Gracemont architecture.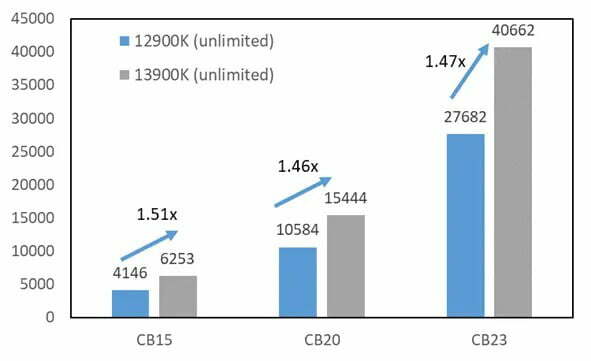 In terms of multi-core performance however, the 13900K was 47% faster than the 12900K, with the Raptor Lake flagship CPU breaking over 40K points in Cinebench R23, however, do bear in mind that it was running with unlimited power mode and consuming over 340W.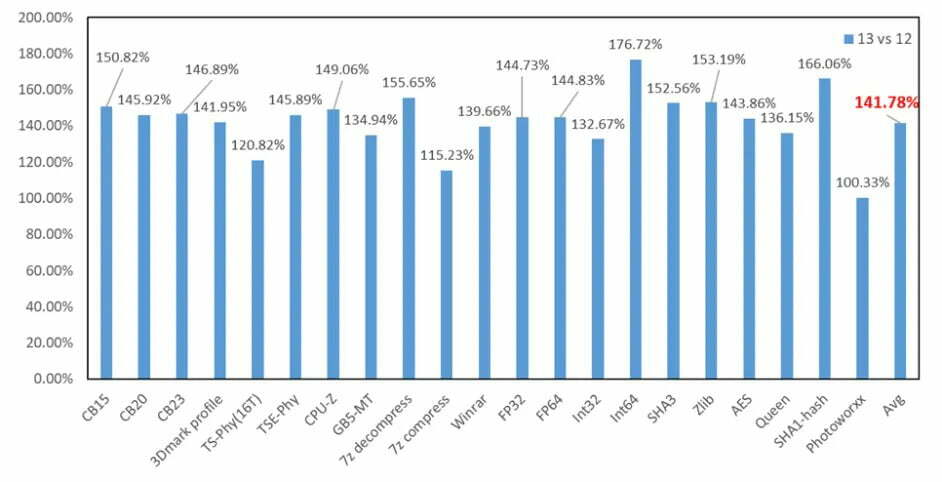 The testing went further, with comparing both CPUs across a wide range of synthetic benchmarking applications, and the 13900K was on average over 41% faster than the 12900K, the only test where the 13900K failed to make an improvement was Photoworxx, where both CPUs scoring virtually the same result.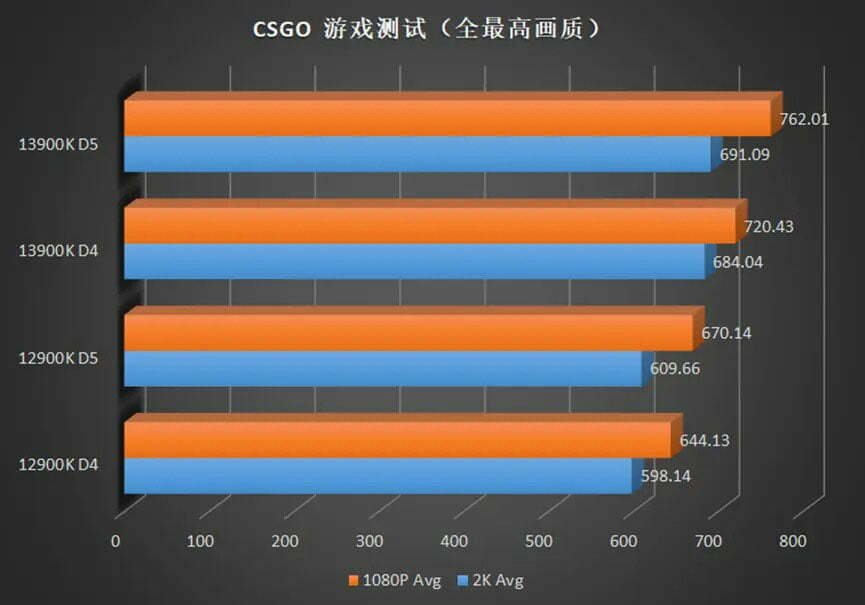 In terms of gaming performance, both CPUs were compared in various games, where 13900K bringing over 10% improvement in frame-rate in CS:GO either in DDR5 or DDR4 testing.
We're still a few weeks away from the official 13th Gen Raptor Lake reviews to start emerging, however, the tests conducted by ECSM were very promising, with Intel improving the ring bus, resulting in improving access latency between cores, and as seen from the results, the multi-threaded improvement speaks for itself, which bodes well for competing against AMD Zen4 Based CPUs.
Source: ECSM_Official