The new Nvidia GeForce RTX 40 series is finally here, with Company CEO Jensen Huang officially introducing the RTX RTX 4090, RTX 4080 16GB, and RTX 4080 12GB models, with the flagship RTX 4090 claiming to offer up to four times the performance of its predecessor, making it the fastest GPU on the market.
Geared for high-end gamers and enthusiasts, these models feature the new architecture codenamed "Ada Lovelace", built on the new TSMC 4N process node with a staggering 76 billion transistor count, and bringing many capabilities to ensure the highest picture fidelity in gaming, such as DLSS 3.0 upscaling technology, and AV1 encoding capability.
GeForce RTX 4090
The flagship RTX 4090 will be launching on October 12th, for a whopping 1599 USD. Featuring a 24GB of DDR6X memory, providing up to 1 TB/s of bandwidth, and featuring the AD102-300 GPU, 16384 CUDA cores, max boost clock of up to ~2520 MHz, but make no mistake, the RTX 4090 will be a power hungry card, requiring even more power than its predecessors the RTX 3090 / RTX 3090 Ti, rated at a default TDP of 450W, and powered by a single 16-pin power connector.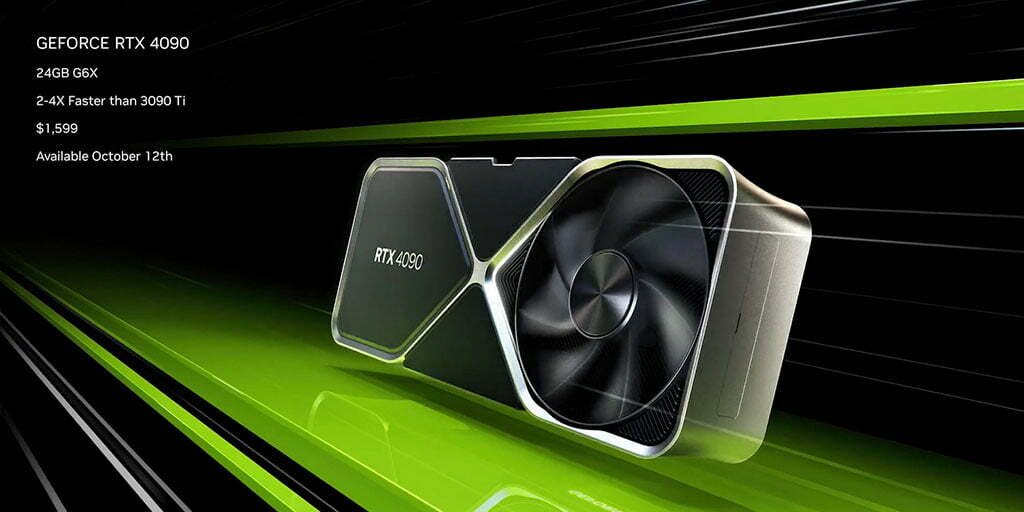 Nvidia also announced multiple custom designs from AIB partners, including ASUS, MSI, Gigabyte, ZOTAC, Inno3D, Colorful, Palit, and Gainward.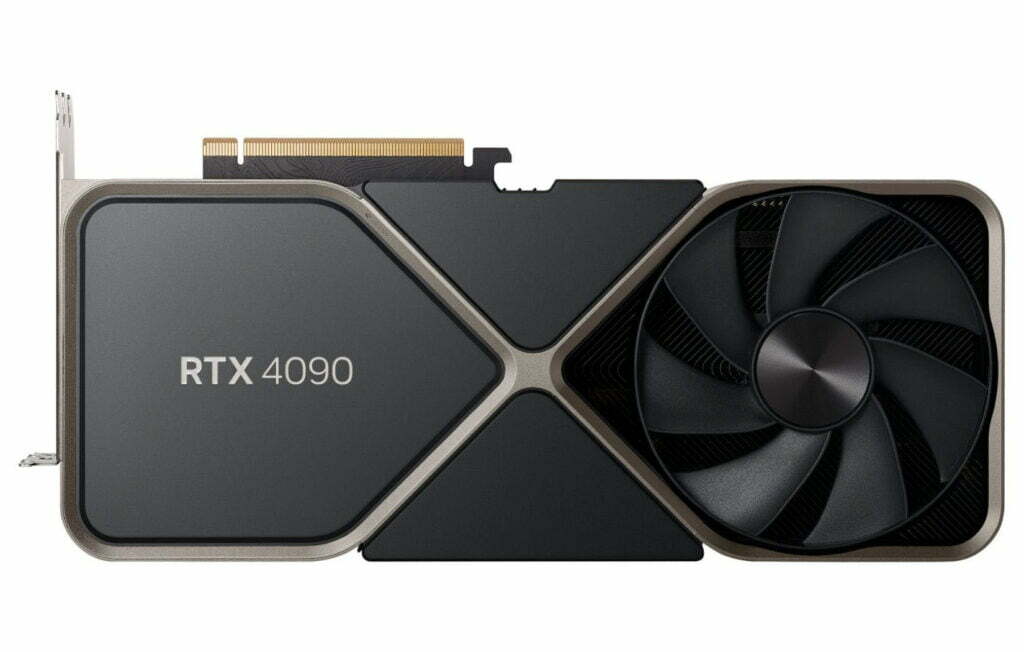 GeForce RTX 4080 16GB & 12GB Models
The RTX 4080 16GB model will launch during November for 1199 USD. Featuring a 16GB of GDDR6X memory, providing a bandwidth of up to 736 GB/s. Featuring the AD103-300 GPU, 9728 CUDA cores, max boost clock of up to ~ 2505 MHz, and comes with default TDP of 320W.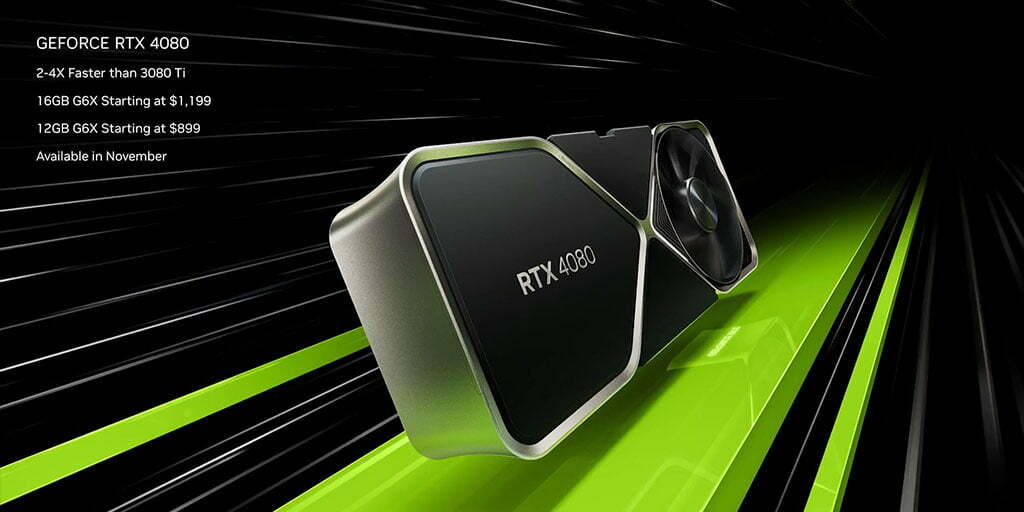 As for the RTX 4080 12GB model, which is also set to launch in November for 899 USD. It features the AD104 GPU, 7680 CUDA cores, 12GB of GDDR6X memory, and a TDP referenced at 285W.
| Graphics Card | RTX 4090 | RTX 4080 16GB | RTX 4080 12GB |
| --- | --- | --- | --- |
| Board-SKU | PG139-SKU330 | PG139-SKU360 | PG141-SKU331 |
| Architecture | Ada Lovelace | Ada Lovelace | Ada Lovelace |
| Process | TSMC-4N | TSMC-4N | TSMC-4N |
| GPU | AD102-300 | AD103-300 | AD104-400 |
| Memory | 24GB | 16GB | 12GB |
| Bus Width | 384 bit | 256 bit | 192 bit |
| Mem Speed | 21 Gbps | 23 Gbps | 21 Gbps |
| Total Bandwidth | 1 TB/s | 736 GB/s | 504 GB/s |
| TDP | 450W | 320W | 285W |
| Launch Date | Oct 12th 2022 | Nov 2022 | Nov 2022 |
| Price | 1599 USD | 1199 USD | 899 USD |
RTX 4090 & 4080 Specs, Launch Date, and Price