With CES 2023 being just around the corner, we're expecting to see Intel launch the remaining of the Raptor Lake CPU family, as well as the new mid-range B760 motherboard series.
Intel is planning to launch as many as 16 new desktop processors with the majority of them being non-K series, meaning they will have locked multiplier, thus operating at lower TDP than the current K-series we have available now.
While we're waiting for that to happen, a new leak surfaced on Twitter thanks to HXL with Intel's CPU roadmap for the next five quarters of updates until the end of next year, including plans for both workstation and consumer processor segments.
Raptor Lake-S Refresh: Q3 2023
According to the leaked documents, Intel will extend LGA 1700 socket life-cycle by releasing Raptor Lake-S refresh for the current 13th gen processors. The Raptor Lake-S refresh is set to arrive in the third quarter for both the Entry Workstation segment, as well as desktop high-end, mainstream consumers, and commercial segments.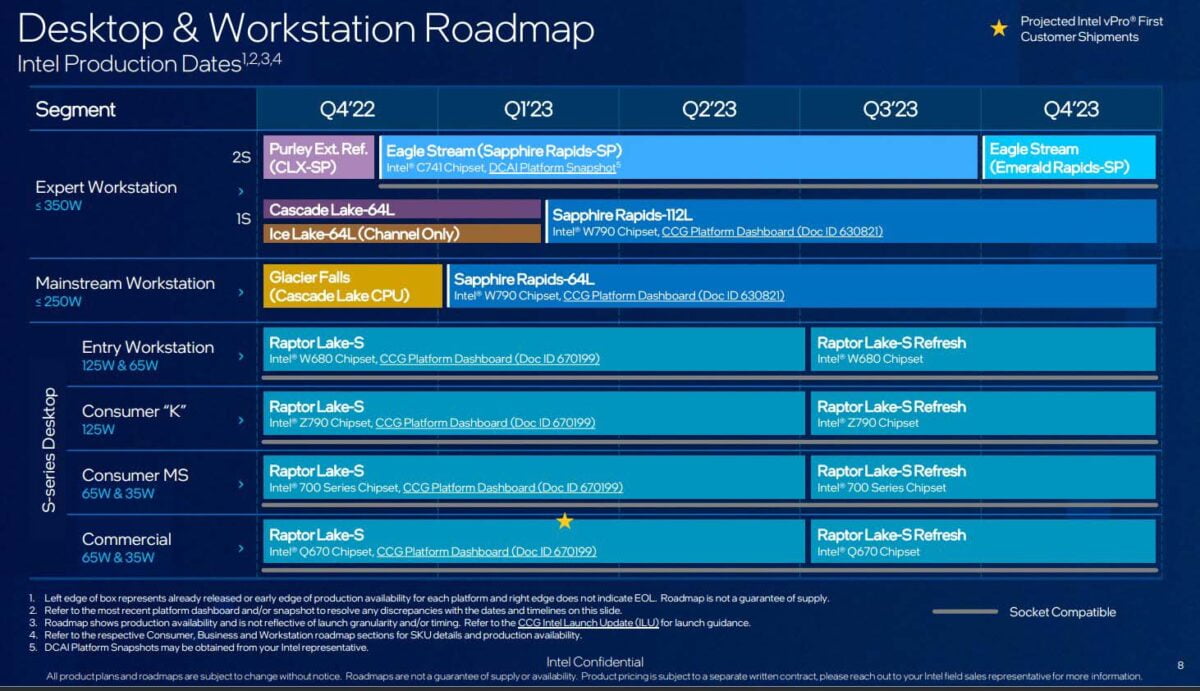 Interestingly, there was absolutely no mention of Intel 14th gen Meteor Lake at all, which can mean one of two things, either it's delayed till 2024, or Intel decided to scrap its plans to release it for desktop altogether.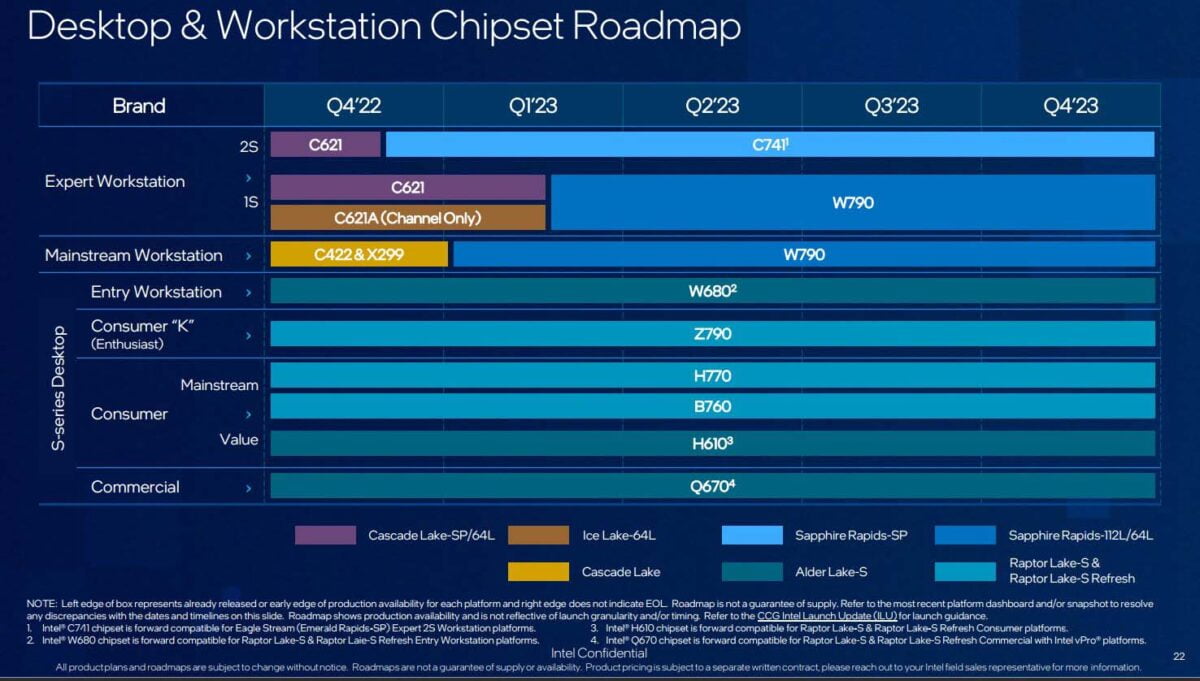 Sapphire Rapids: Xeon W-2400 & Xeon W-3400
Among the leaked documents are also Intel's plans to introduce its Mainstream Workstation processors, the Intel Xeon W-2400 (Sapphire Rapids-64L) and Intel Xeon W-3400 (Sapphire Rapids-112L), both launching as early as Q1 2023.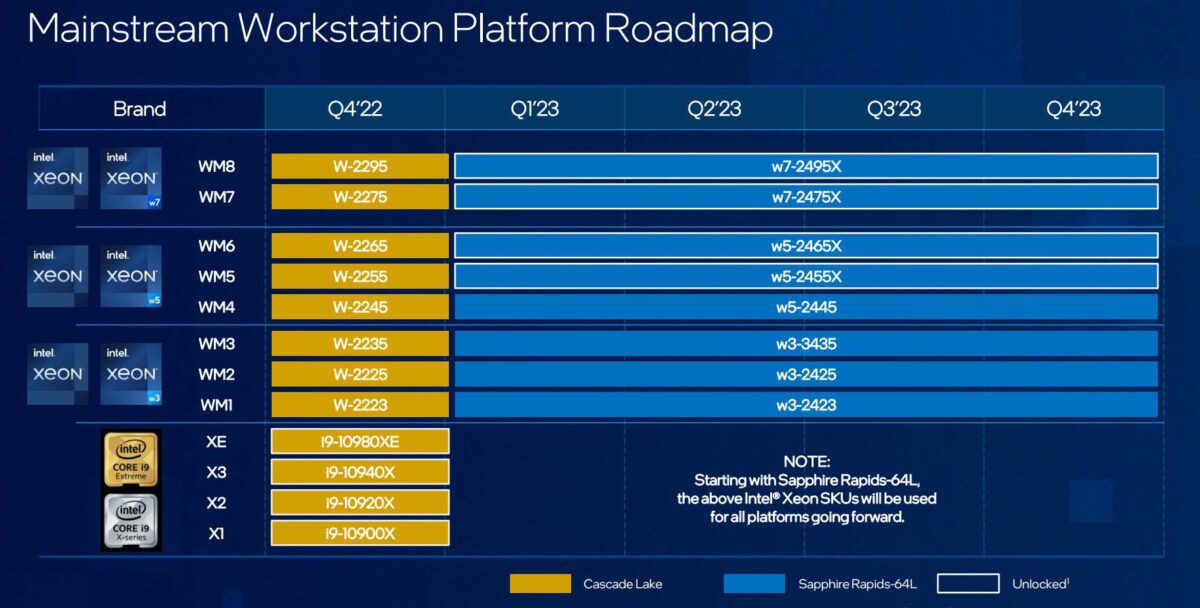 Both Intel Xeon W-2400 and W-3400 Workstation processors will be launching on socket LGA 4677 with motherboards based on Intel W790 chipset.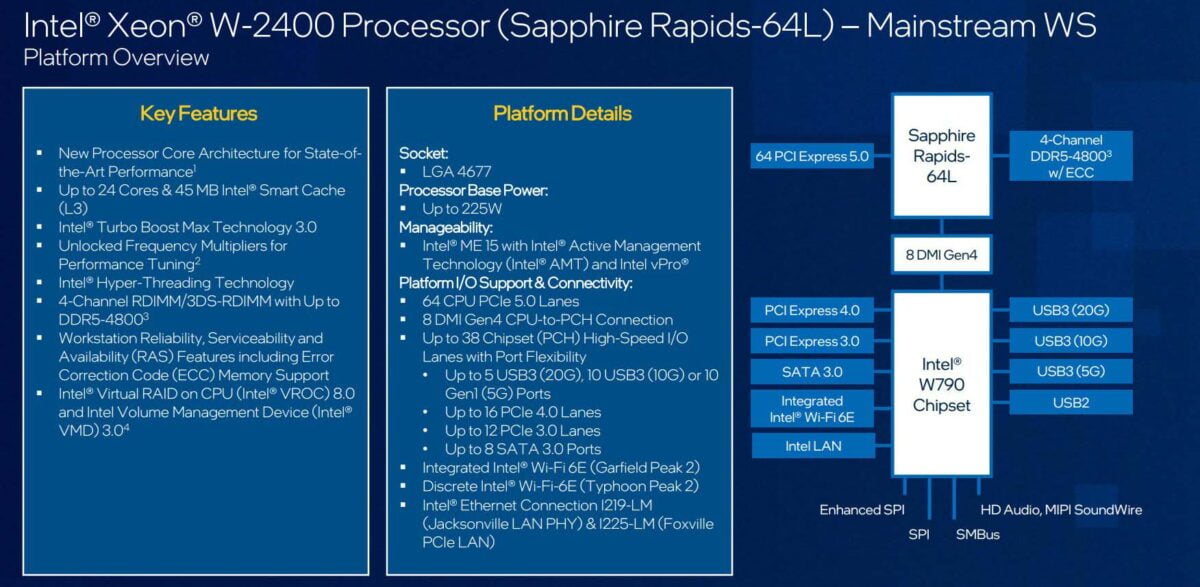 Intel Xeon W-2400 will offer up to 24 cores with default base power of up to 225W, while Xeon W-3400 will offer up to 56 cores and higher base power of up to 350W.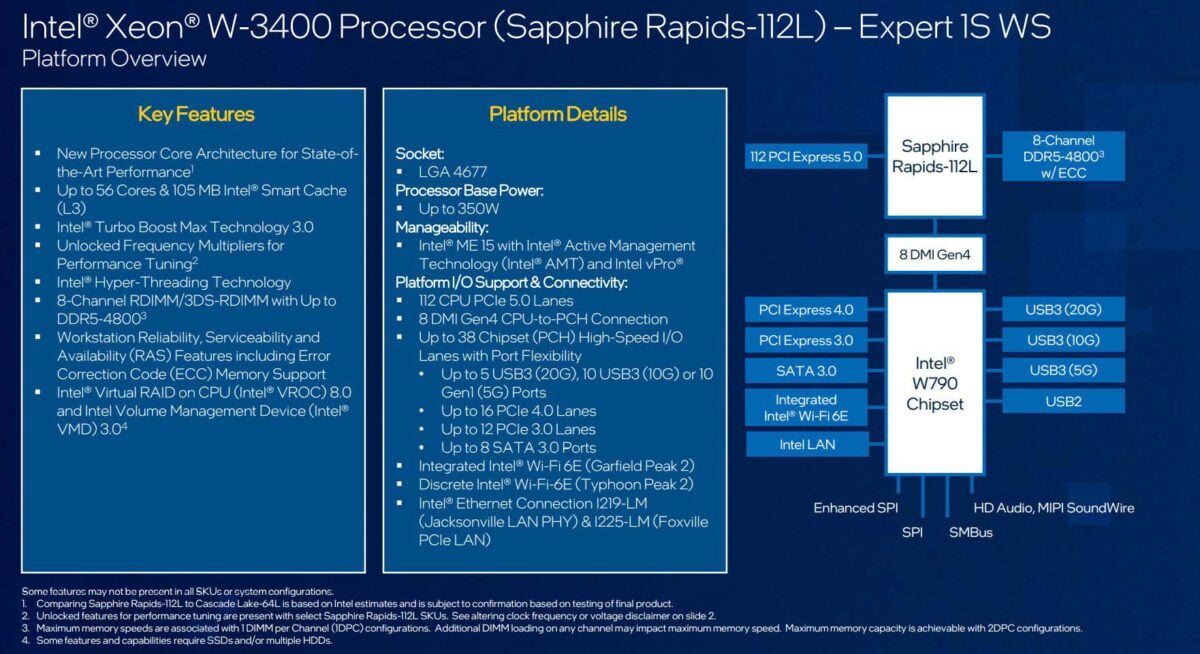 The documents also essentially confirm that Intel will be abandoning its HEDT / Core-X processors, and will continue forward with the Intel Xeon platform in its place starting Q1 2023 and beyond.
Sapphire Rapids-SP: 4th Gen Intel Xeon
Top of the line Intel Eagle Stream workstation platform will support up to two 4th Gen Intel Xeon Platinum processors, scalable on socket LGA 4677, and both CPUs combined offering up to 112 cores, with the platform utilizing Intel's C741 chipset.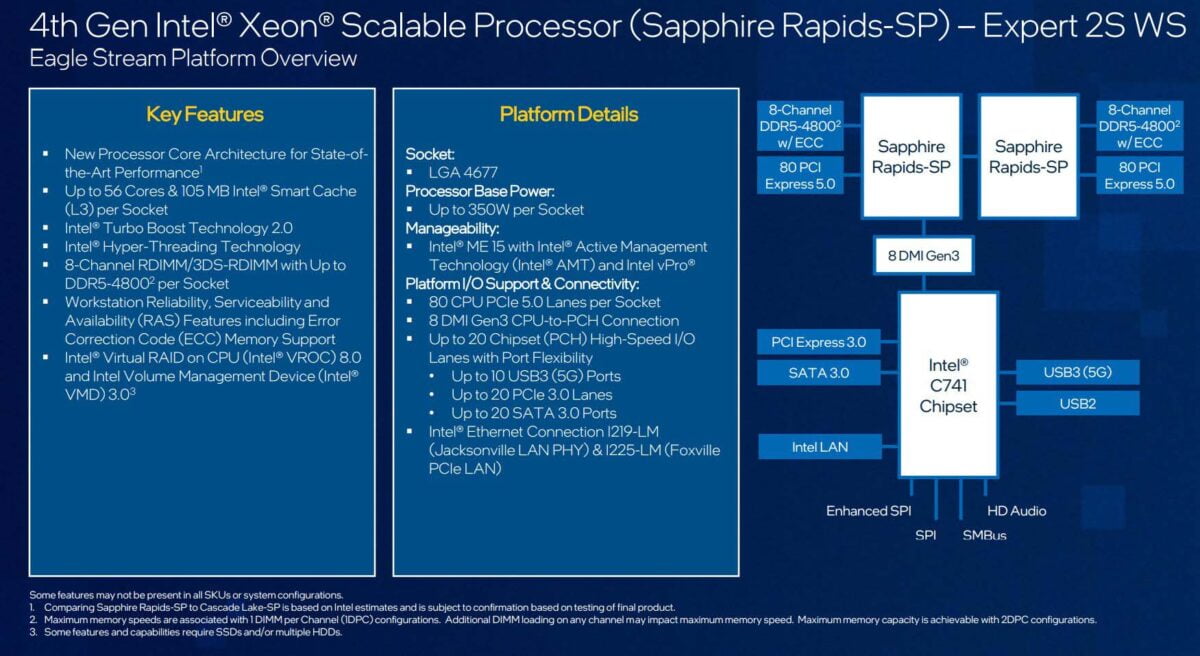 Source: HXL 2023 Roadmap, Xeon W-2400, W-3400, Xeon Eagle Stream