Almost four weeks ago, the Zen 4 Ryzen 7600X and Ryzen 7700X processors received some discounts courtesy of the Black Friday deals, but the flagship Ryzen 9 7950X didn't receive the same treatment, with prices allegedly going back to normal soon, which they didn't!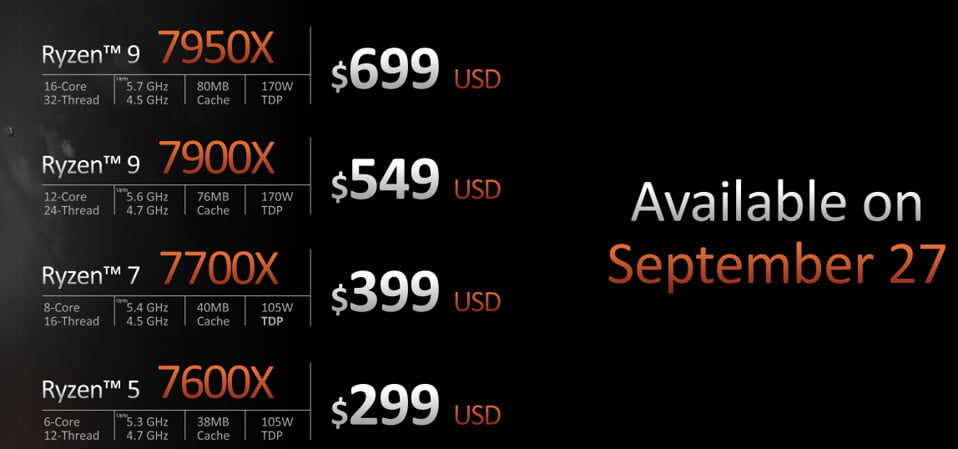 Ryzen 9 7950X Gets a 30% Discount
The Ryzen 9 7950X goes on sale as well and receives a 30% price cut, currently available for $568.99 on both Amazon and Newegg (down from $699). The Ryzen 9 7950X is AMD's current flagship processor, based on the Zen 4 architecture, featuring 16 cores / 32 threads, a base clock of 4.5 GHz and a boost clock of 5.7 GHz.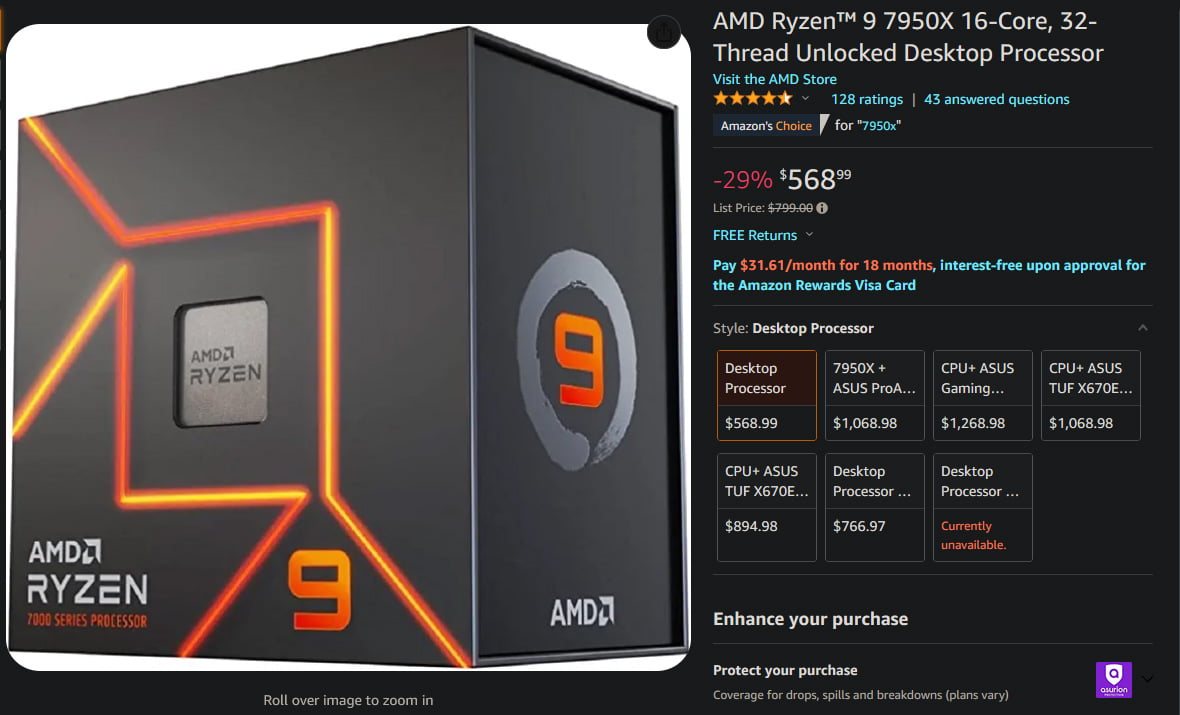 The 12 core Ryzen 9 7900X can be had for $439.99, down from $549. Both the Ryzen 7700X and Ryzen 7600X are still on sale since the Black Friday as well, the 8 core 7700X currently is available for $349 down from $399, and the 6 core 7600X is available for $238 ($248 with a $10 discount coupon) down from $299.
With the imminent launch of Intel's mainstream Core i5-13500 and Core i5-13400, which is rumored to be in January, we may even see these prices continue to tumble further, by how much will be dependent of course on how the new Raptor Lake processor stack up against the current Ryzen 7000 lineup.