Giveaway
The Steam Game Awards is an annual user-voted award event for video games published on Valve's Steam service, first introduced back in 2016, and this year you have a chance to win a Steam Deck while watching the event.
Valve will be giving away a 512GB Steam Deck every minute of The Game Awards on Thursday, December 8th, The Game Awards typically lasts for about three hours, that's 180 Steam Decks Valve will be giving away during the event.
In celebration of @thegameawards and Steam Deck being in stock, we're giving away one 512GB Steam Deck per minute of the broadcast on Dec 8th!

Learn more and register for the giveaway here: https://t.co/yX0V4D8FGO

(everyone gets a Steam Pal sticker) pic.twitter.com/sszM49VHQw

— Steam Deck (@OnDeck) November 30, 2022
Countries Eligible for Registration in The Giveaway
To enter the giveaway you must be located in the US, Canada, UK, or EU. Winners will be drawn from registrants watching The Game Awards on Steam.
How to Enter The Giveaway
To enter the giveaway, you must follow these rules:
You must register to enter the drawing and be watching The Game Awards on Steam.tv
You must be located in one of the previously mentioned countries.
You must have made a purchase on Steam between 12:00am GMT on Nov 14, 2021 and 11:59 pm GMT on Nov 14, 2022, from one of the Giveaway Countries; and
Your Steam account must be in good standing (e.g., no active bans, locks)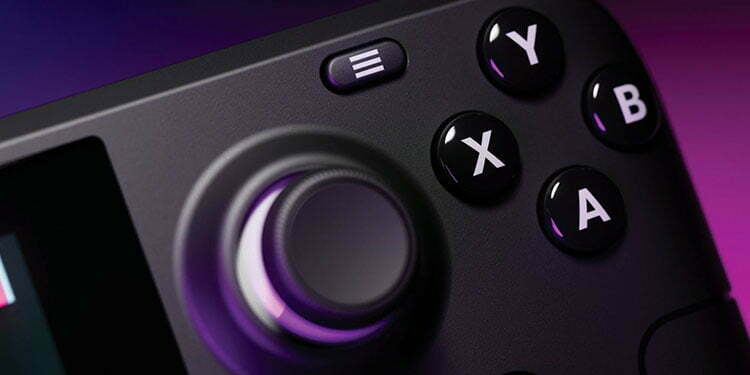 All registrants will also receive an exclusive animated Steam Pal digital sticker. Steam will be streaming The Game Awards at https://steam.tv – winner will be announced in chat as each drawing takes place.
Source: Steam