The season of year-end sales is upon us, Huzzah! Over 4500 PC titles are going on sale now with varying price cuts up to 90% on some titles as part of gog.com store-wide annual Winter Sale.
During the sale GOG will be giving away up to 6 games for free, and GOG kicked things off with a giveaway of Ghost of a Tale, an action-RPG game set in a medieval world in which you follow the story of a mouse called Tilo.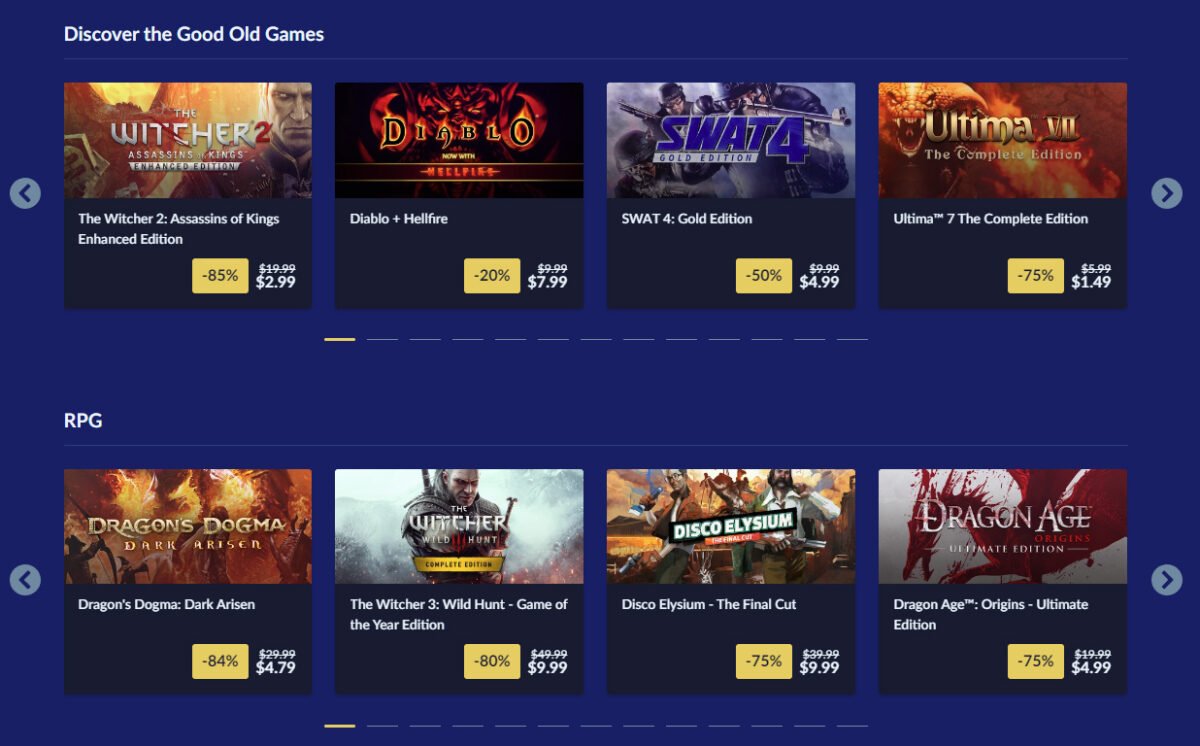 The Witcher 3: Wild Hunt – Game of The Year Edition received 80% discount and is now available for $9.99, so if you have never played The Witcher 3 which is one of the best RPG games ever, now is your chance!
Note that If you buy this game during the sale, you will also receive the free next-gen update releasing on December 14th! On this date, this product's name will also change from Game of the Year Edition to Complete Edition.
But The Witcher 3 is far from the only notable title going on sale, many best sellers including games released this year as well as some of the best classic PC games received the same treatment. Here are some noteworthy games on sale right now:

The giveaway for Ghost of a Tale will end on December 15th, after which there will be five more titles to follow. GOG Winter Sale will last until January 2nd, 2023.
Source: GOG