According to chi11eddog on Twitter, leaked benchmarks for Intel 13th gen Raptor Lake non-K CPUs show a massive leap in performance over their 12th gen predecessors, which consolidates what we have seen before in previous leaks.
The previous leaked benchmarks showed only results for the Core i5-13500ES and Core i5-13400ES, but this time the leaked benchmarks show results for the Core i9-13900, Core i7-13700, and Core i5-13600 as well. These processors were benchmarked using Cinebench R23 single and multi-core render test, however, there was no mention of the testbed configuration.
In terms of single-core performance, the 13th gen shows a modest yet expected increase in performance over the 12th gen processors, with the Core i9-13900 showing the biggest improvement being 10% faster than the Core i9-12900.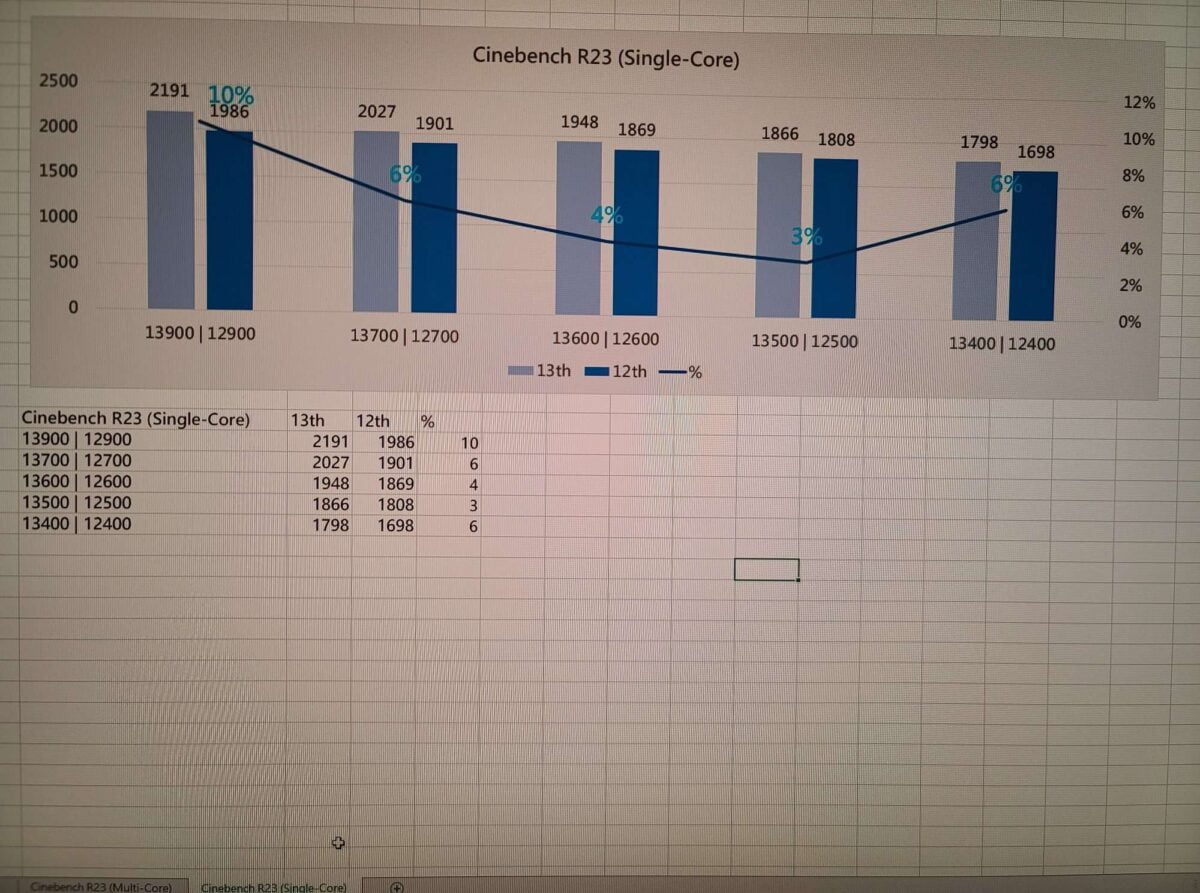 When it comes to the multi-core test though, this is where the 13th gen really shines, courtesy of having additional efficiency cores compared to the previous 12th gen, with the Core i5-13500 showing the biggest overall jump in performance being a whopping 64% faster than the predecessor Core i5-12500.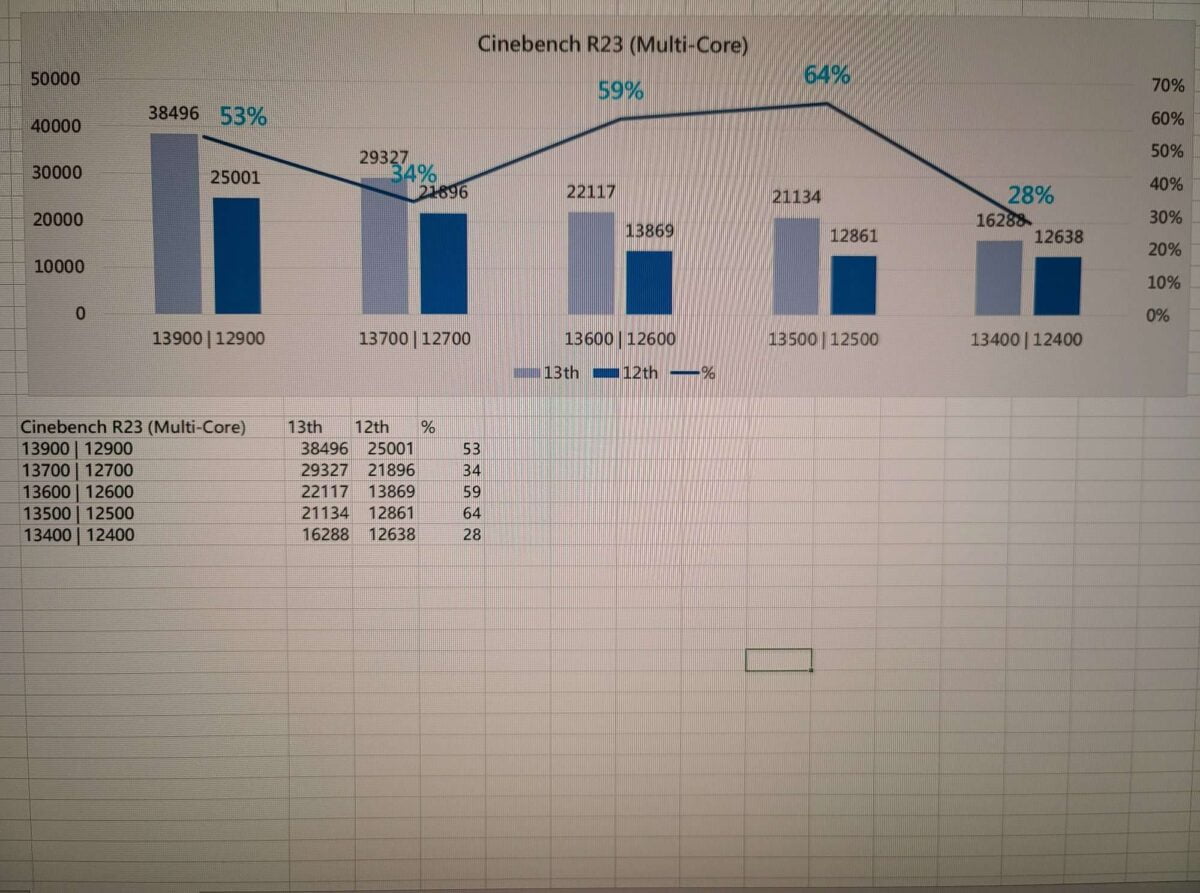 The leaked benchmarks does not make any mentions or specify whether the tested CPUs were engineering samples or the finalized retail product. The non-K CPUs have a lower default TDP of 65W compared to their K counterparts, and are launching on January 3rd, alongside the new mid-range B760 motherboards.
| Model | Stepping / Silicon | Core Configuration | Base Clock | L3 Cache | TDP |
| --- | --- | --- | --- | --- | --- |
| Core I9-13900/F | Raptor Lake B0 | 8P+16E/32T | 2.00GHz | 36MB | 65W |
| Core I7-13700/F | Raptor Lake B0 | 8P+8E/24T | 2.10GHz | 30MB | 65W |
| Core I5-13600 | Alder Lake C0 | 6P+8E/20T | 2.70GHz | 24MB | 65W |
| Core I5-13500 | Alder Lake C0 | 6P+8E/20T | 2.50GHz | 24MB | 65W |
| Core I5-13400/F | RPL B0/ADL C0 | 6P+4E/16T | 2.50GHz | 20MB | 65W |
| Core I3-13100/F | Alder Lake H0 | 4P+0E/8T | 3.40GHz | 12MB | 60W/58W |
Intel 13th Gen Raptor Lake Non-K Processors
Source: chi11eddog