We're still one week away from Nvidia launching the new RTX 4070 Ti graphics card. On the r/Nvidia subreddit however, someone discovered that a retailer in Serbia got really excited and decided to make the card available in their store ahead of the official launch.
The model in display is the Gigabyte RTX 4070 Ti Gaming OC Edition, taking a closer look at the sticker placed on the top right side of the box reveals that the card is retailing for 172,229 RSD which is equivalent to about $1550 US, however there is a 10% discount, bringing the total price down to 154,999 RSD or $1400 US.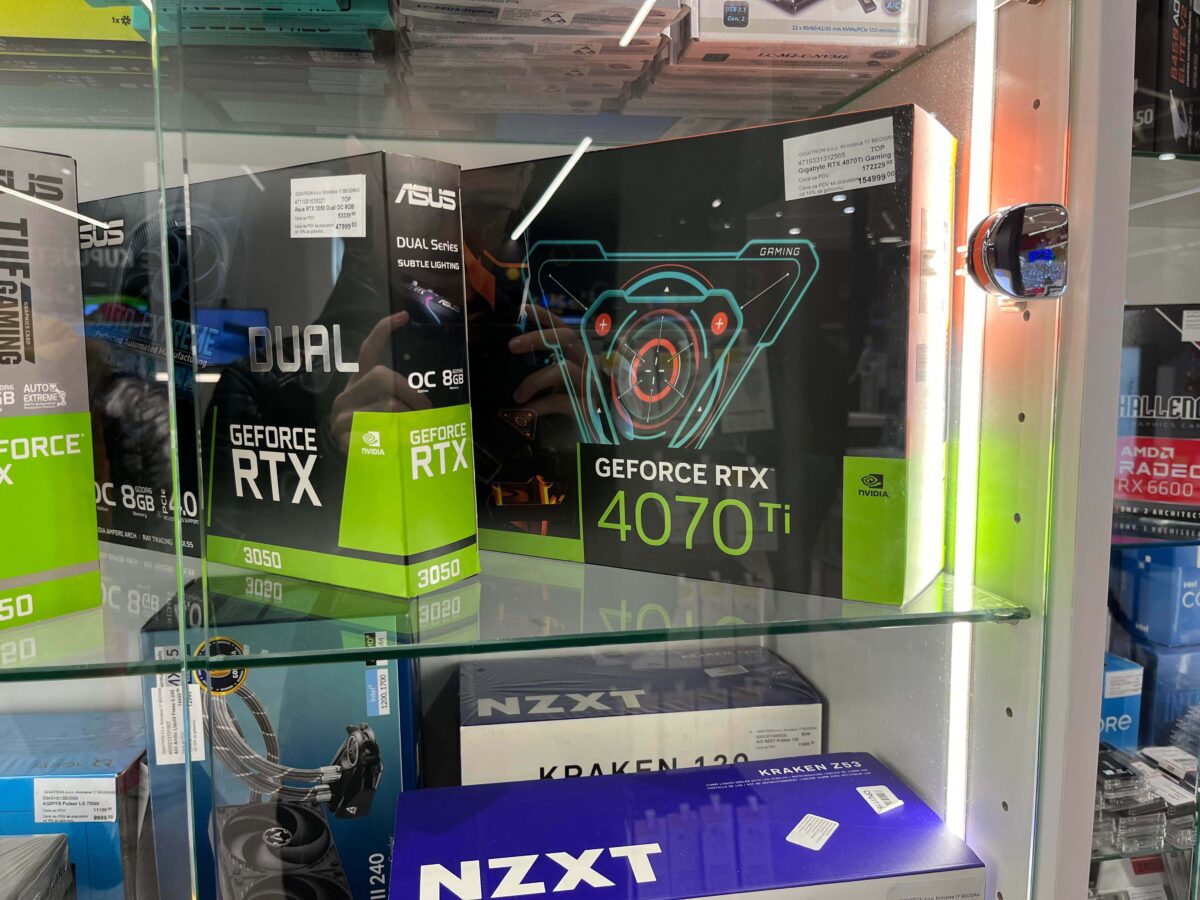 In the same post, Redditors explain that the tech merchandise in Serbia are some of the most expensive in the entirety of Europe, due to the duopoly on the tech market, in addition to high customs and greedy merchants. The RTX 4080 for example retails in Serbia for the equivalent of $1700 US, which is around $500 above MSRP, and the RTX 4090 is even worse, as it retails for no less than $2500 US, which is a whopping $900 above MSRP.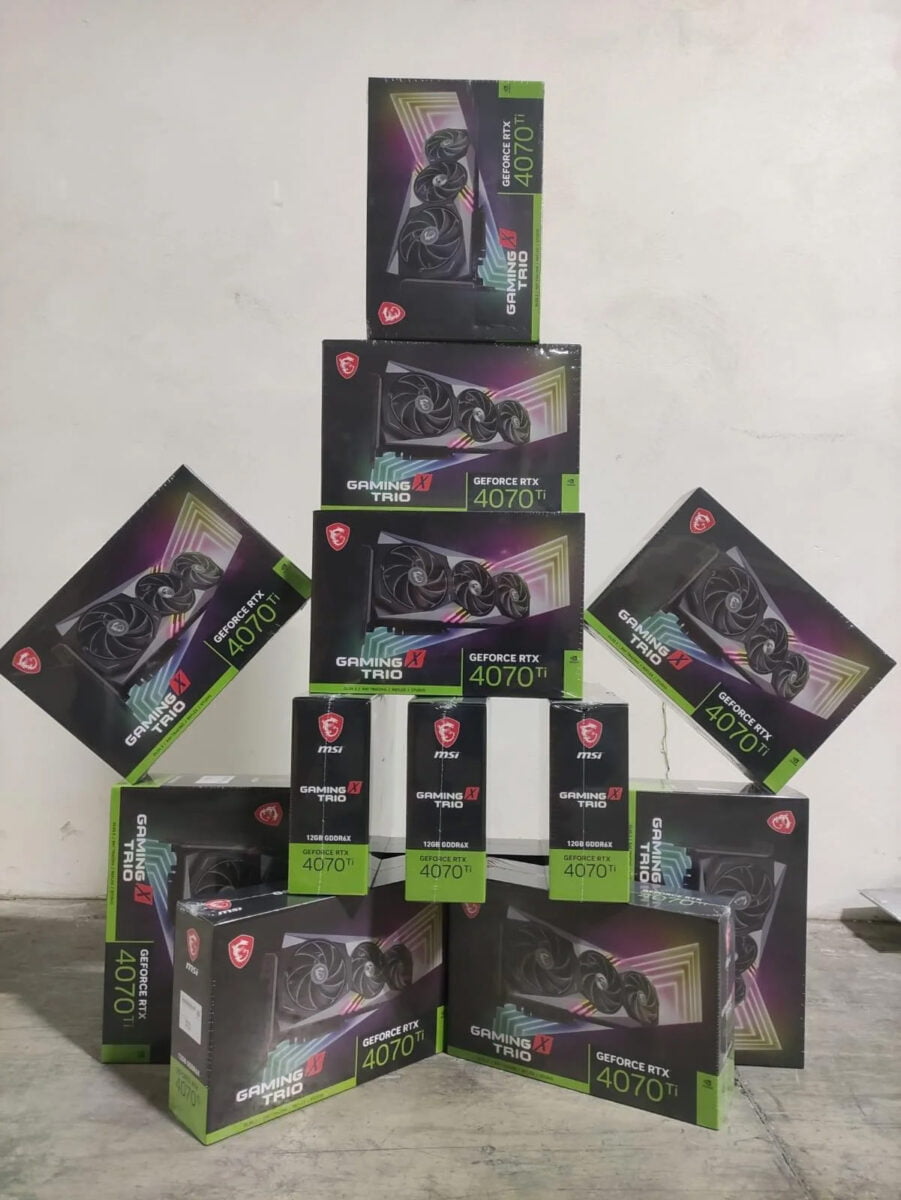 Other post on the r/Nvidia subreddit revealed that the RTX 4070 Ti is also available in shops in Costa Rica, as a Redditor shares a picture for the MSI GeForce RTX 4070 Ti Gaming X Trio model available in stock for pre-order.
The card appeared on a Geekbench test where it scored 214,654 points in Geekbench 5 OpenCL test, showing a marked improvement over last gen RTX 3070 Ti which has an OpenCL score of 147,200 points in Geekbench database, that's 1.45X or 45% faster than its predecessor.
The RTX 4070 Ti will be based on AD104 GPU die, featuring 7680 CUDA cores, 12GB of GDDR6X memory at a 192-bit bus width, a base GPU clock speed of 2310 MHz, and boost clock speed of 2610 MHz. and it is expected to officially launch in the first week of January.
| Graphics Card | RTX 4090 | RTX 4080 | RTX 4070 Ti |
| --- | --- | --- | --- |
| Architecture | Ada Lovelace | Ada Lovelace | Ada Lovelace |
| Process | TSMC-4N | TSMC-4N | TSMC-4N |
| GPU | AD102 | AD103 | AD104 |
| Memory | 24GB | 16GB | 12GB |
| Bus Width | 384-bit | 256-bit | 192-bit |
| Mem Speed | 21 Gbps | 23 Gbps | 21 Gbps |
| Total Bandwidth | 1 TB/s | 736 GB/s | 504 GB/s |
| TDP | 450W | 320W | 285W |
| Launch Date | Oct 2022 | Nov 2022 | Jan 2023 |
| MSRP | 1599 USD | 1199 USD | TBC |
RTX 4090, 4080, and 4070 Ti Specs
Source: Reddit